EnP
It is an integrated energy company operating throughout Brazil, with an initial focus on the state of Espírito Santo, in exploration, production, refining and oil and gas infrastructure projects.
Vision
To be a leading company in the Brazilian energy sector, identifying opportunities and establishing synergies, through competence, innovative business models and strategic alliances.
Differential
EnP's main differential is having a highly qualified team and having a diversified network of relationships in the energy sector in Brazil and abroad.
Mission
Design, develop and operate integrated energy projects, aiming a regional balance.
Values
Respect • Diversity • Innovation •  Prosperity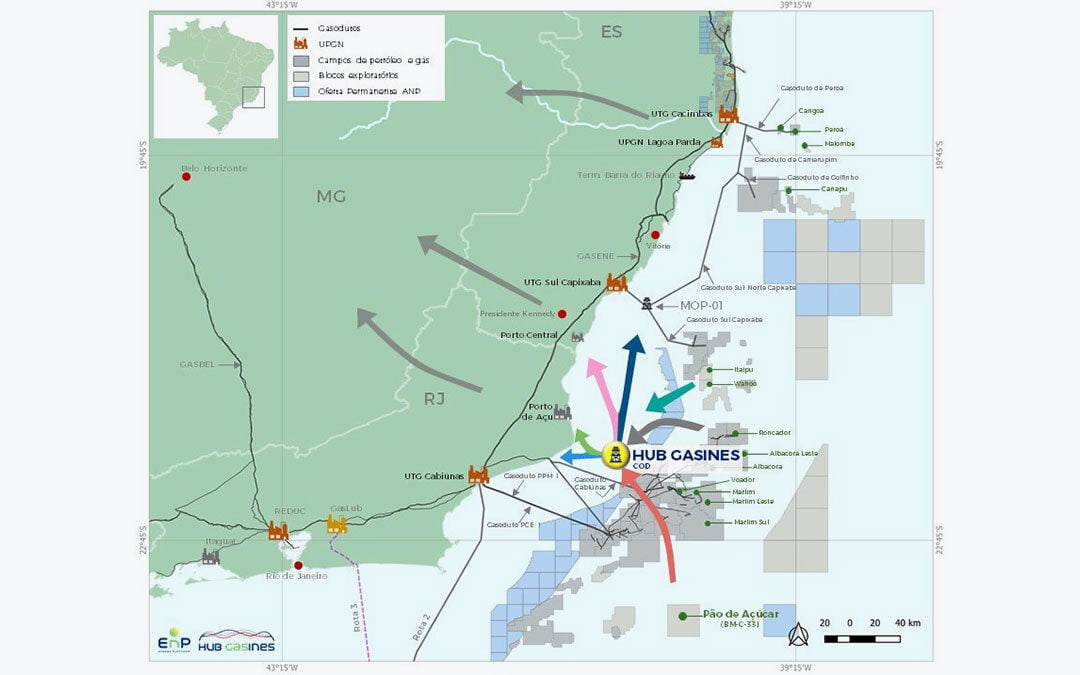 An innovative business solution to put more offshore production on the New Gas Market In the last 8 months, since March 2020, when the EnP Energy Platform was launched, our company has been dedicated to designing and articulating a competitive solution, contributing...